Join The Co-Innovation 'Book Club'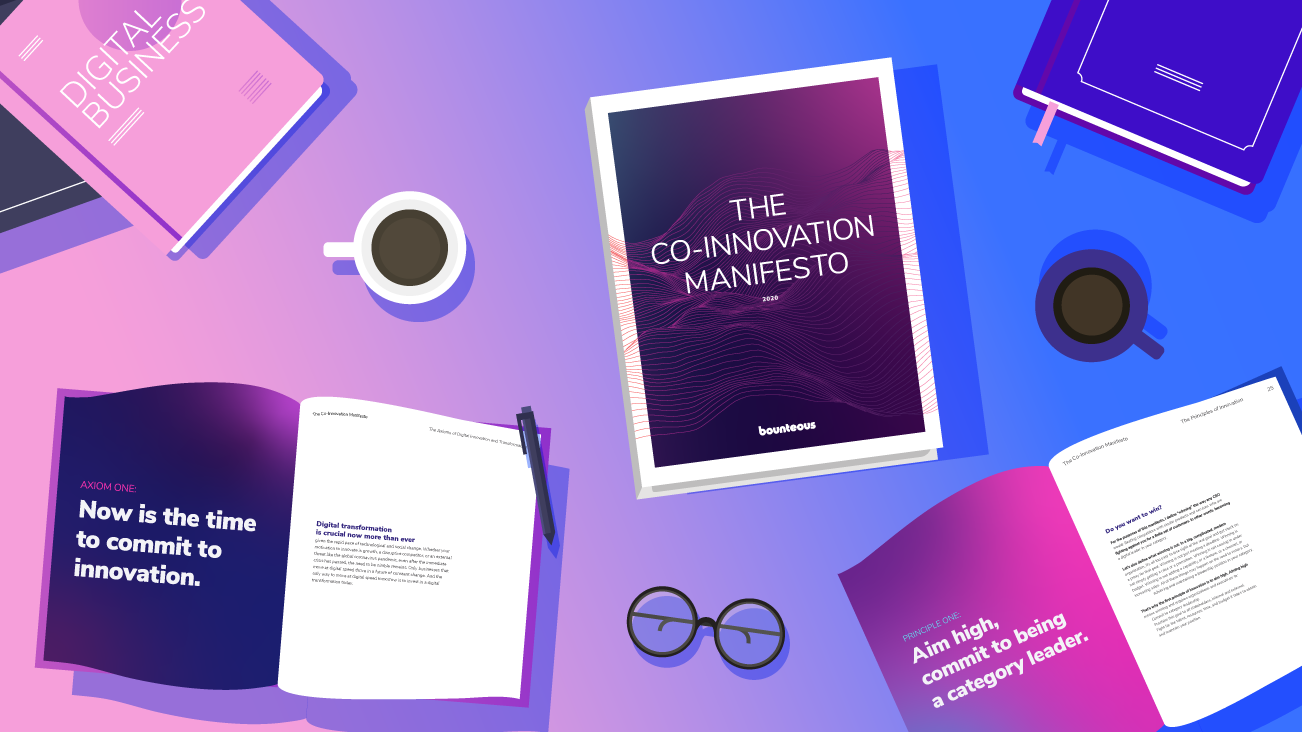 By this point, you may have already looked through The Co-Innovation Manifesto. Or, you may have downloaded or received a hard copy, and it's next up in your queue. Either way, we have several references listed in The Co-Innovation Manifesto that serve as helpful reading material for business executives looking to transform their digital practices.
Over my 25-year consulting career, I've found it's important to stay well-read on your competition, industry disruptors, and thought leadership on what's driving change and innovation. Below, I've included the multiple research sources I consulted when developing The Co-Innovation Manifesto in hopes that you too as a digital leader can glean insight and dig deeper into various trends and models that will contribute to your success.
Whether you are well underway with your organization's digital journey, just getting started, or even if your organization is hosting its leadership summit virtually this year, given our current remote-only environment, we hope you find the below references invaluable. We believe these resources nicely articulate what it takes to compete and win digitally. Enjoy!
Online Reading
These posts are available to read online and are typically quick reads and easy to share. Bookmark and pass around as needed.
Buy The Book
Sometimes a book can be a great way to get a whole team on board. Send a book to every member then schedule time to come back and discuss the key themes. You may want to consider treating this as a project, making sure people are accountable for completing the required work, and considering strategically how it may affect your business.